Why Can Scraping Be Useful for a Marketer?
Jul 27th - 4min.
Manage your social media thanks to scraping applications. Monitor your competitors, learn from them, optimize your blog and replace tools with scraping.
Scraping may be a technical job, but that doesn't mean it can't be useful for marketers. On the contrary, scraping applications can help the marketing team to manage their social media channels, learn from competitors, optimize their own blog and replace tools thanks to scraping scripts. Learn more about it here.
---
1. Manage your social media with scraping applications
Automate your Instagram marketing
We all know by now that not all followers are real. Many influencers and brands buy followers, but there are other ways to grow your profile. For example, you can automatically follow people who follow the same hashtag on Instagram and then unfollow them again. Do you want to know everything about this follow-unfollow principle? Then keep an eye on us if you want to receive updates about our blogs and subscribe to our newsletter.
In addition, with a simple script you can screen Instagram profiles and collect public profile information from users who could be interesting for your company. This way you can find bloggers and influencers who meet certain criteria like; follow a specific hashtag or have a minimum number of followers.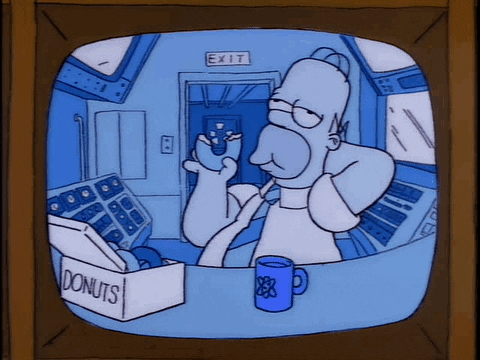 Index Twitter profiles
You can search for technical profiles on Twitter that follow other technical profiles. For example, with WebFaster we collected data from over 160 million accounts; including the most recent tweets, the bio of their Twitter profile ... You don't necessarily have to do anything with this data, but if it ever comes in handy, you do have a lot of information ready on a server.
Growth hack LinkedIn
Another growth hack that is widely used is one on LinkedIn. With scraping software you can, for example, add all CEOs on the business platform. Then you wait a day and send them a personal message, depending on their answer you can send them a reply in bulk. There are also Chrome plugins that can help you with this, discover everything about LinkedIn automation tools in this blog.
Scraping only becomes really powerful if you combine it with other automations. - Timothy Verhaeghe
Just think of entire work flows that you can automate thanks to data that you've obtained. Autopilot is a tool that will definitely get you started with this!
2. Collect market information
Look into your competitors
This scraping application is really underestimated. You could index all your competitors on a daily basis. Which products do they sell? Which webshops are available on the market? Or you can even go a step further and build a price scraper: get an overview on how much the products or services of your competitors cost?
Crawling for marketing purposes is a very important scraping application. Indexing a team page can tell you, for example, whether people are leaving or joining a company. This way you know if a company is growing or shrinking. So you can monitor your competition.
Optimize your blog
You can also get inspiration through scraping techniques. You can perfectly scrape all data from a competitor's blog, so you can have an overview of the
title of the blog with the corresponding URL
the name of the author
the number of characters of the blog
and how many times the blog has already been shared-liked and commented on different social media channels ...
This way you can gain insights on which subjects perform well with your potential customers. How long are popular blogs? Do people share certain topics more than others? And always remember:
3. Replace tools that disappear
An example of this is Facebook Graph Search. With Facebook Graph Search you could search specifically for Facebook profiles. Different parameters and characteristics determined which results or profiles you would see. From language preferences to your home town and personal interests such as music preferences, this tool was really profound.
You could also search for specific photos or pages. It even went so far that you could see when a user had visited a certain location. Each story has two sides, of course, and that's no different here. People used Graph Search for the wrong intentions. People were extremely targeted with advertising, for example.
Despite the software's popularity with journalists and researchers, Facebook Graph Search no longer exists (officially). The interface itself no longer works, but the API would still allow 'calls'. "The creepy graph search itself still exists, but is now less accessible and more difficult to use" - Inti De Ceukelaire (@securinti). Scraping could perfectly replace this tool.
4. Gain data insights
Scraping provides data, data provides insights and thanks to the right insights, we can make the right decisions. For example, data ensures that we can prove which marketing campaigns generate money.
In God we trust, all others have to bring data.
- W. Edward Deming
In snack format
What can a marketer do with scraping?
Social media management: automation (plugins) for LinkedIn, Instagram and Facebook. You can follow specific #s, like automatically, connect to profiles, collect public profile information ...
Competition analyses: what does your competitors' webshop look like? Scrape team pages to know if a company is growing or not.
Blogging: Scrape your competitors' blogs to know which topics you will need to write about to be successful.
Replace tools that disappear with your own scraping scripts.
Gain insights thanks to data.
---