How to Improve Your SEO Score with the Right Keywords [Tips & Tricks]
Jul 20th - 3min.
Hiding loads of keywords on your site is no longer the way to go. Take into account search intentions, keyword research and long tail keywords. Learn more...

Hiding loads of keywords in your site is no longer the way to go. Writing blogs about popular keywords and masking as many of those keywords on your page isn't the best idea. What should you do then? Offer real answers to your potential customers (because that's what Google wants). Also, read "The Ultimate Blog Guide" to help you with this. Learn more about the importance of search intent, keyword research and long-tail keywords.
---
Search intention
When building your site and writing a blog, take enough time to determine the search intent of your visitor. Why did they search for something on the internet:
What do they want to know from you?
Where do they want to go?
What do they want to do?
What do they want to buy?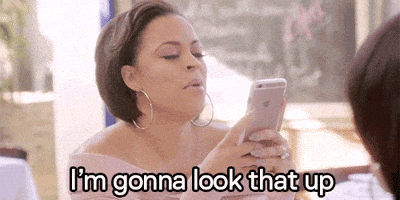 WooRank, an online tool that gives you insights into the SEO performance of your website, runs a content analysis on your keywords during its check. Do these keywords match the ones you want to focus on? Great! Then, you're on the right track. Isn't the analysis pointing out the correct keywords? Adjust your titles if necessary and add the missing keywords.
Remember that people are looking for solutions to their problems and questions, not keywords.
Content is and remains king!
Long-tail keywords
Does a keyword consist of at least three words? In that case, you're dealing with a long-tail keyword. The more precisely people search for a particular topic, the better you can respond to it. The chance that you will appear at the top of the results thanks to your relevant content becomes bigger. Our message: focus on long-tail keywords, 70% of all search traffic comes from this type of keyword.
Keyword research
Start by determining your pillar content, afterwards you can get started with your keywords. No idea what pillar content is and how to approach it? Take a look at our blog: "Pillar-Cluster Content: What is it & Why does it boost your SEO".
Target both keywords with a high and low search volume.
Google Keyword Planner can support you with this: discover new keywords and their search volume. The higher the search volume, the harder it will be to end up in one of the first places. Keywords that are less popular will bring less traffic, but are often of better quality and convert faster.

How do you add new keywords to your content?
What did visitors look for in the search bar of your website? You will automatically find interesting keywords. Tip: enter the title of your blog or web page in Google. This way you will find out which searches Google proposes.

Take a look at the competition. Perform the same exercise again and type your subject in the search engine. The "best-ranking" results will emerge. Who are you competing against and how do they tackle it?

Take the difference between mobile and desktop keywords into account. In general, people type fewer keywords on their tablet or smartphone than on their computer.

Do you want to enter keywords for a specific event like for a newsjacking article? Then take a look at Google trends: it gives you the popular keywords of that moment and possible peak moments.
The customer journey and its keywords
Make sure you use keywords to appeal to your potential customers, regardless of their phase of the purchasing process. Both customers in the orientation phase and in the purchasing phase must be stimulated with the right keywords.
Orientation phase
Customers at the start of the customer journey need general informational keywords. It's logical that the conversion rate will be low. Around 80% of all searches online are in this phase.
Consideration phase
If your customer is considering purchasing your product or service, then underline the benefits of your brand and try to convert people into customers.
Purchase phase - conversion to customer
Is your customer ready to complete his or her purchase? Use highly targeted and specific keywords. The conversion ratio will logically be the highest here. Only 10% of all searches belong to this stage.
---
In snack format
The importance of the user's search intention: why did someone look for something online?
Long-tail keywords: a keyword that consists of at least three words. Bet on this!
Perform keyword research with the Google Keyword planner: target keywords with a high and low search volume, learn from your own website and your competitors, make a distinction between mobile and desktop keywords.
Take into account the different phases of the customer journey and adjust your keywords.