Do's & Dont's When Bonding with a New LinkedIn Connection
Sep 24th - 3min.
Connections with a message will always have more chance to be accepted. Start with a strong short introduction of yourself and why you want to connect.

A strong network is everything, but a lot of entrepreneurs forget about that! Knowing people in different branches and being able to count on them is utterly important. It gives you the power and the possibility to grow your (safety) net. You get to know new people because of people that you already know. Surrounding yourself with other entrepreneurs with a lot of knowledge will help you in the long run. So, start building a network that has expertise about your business or sector.
---
Making a connection
Connections with a message will always have more chance to be accepted. Start with a strong short introduction of yourself and why you want to connect.
What should you include in this message?
A compliment to the person you are contacting with. For example, I see that you have a strong entrepreneurial history. As an entrepreneur, I'm always excited to connect with like-minded creative minds...
A short introduction of yourself. Your name, function, the field you're working in...
And why you would like to connect.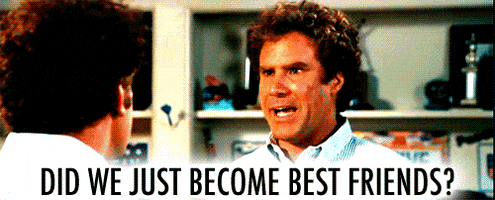 After the connection is made
If your lucky your new connection may start a conversation. However, wait a few days after the connection is made for a response on your initial message. Of course, it's more powerful if the person you've connected with starts a conversation first, but if not send them a second message. Choose for a very spontaneous, enthusiastic message. This will show that you're not trying to sell anything. This way, they will let their guard down.
In a world where everybody wants to "sell, sell more and sell the most" try to give the person you are contacting the feeling you care about them. Not selling anything is the foundation of building a relationship if you want something from someone.
Try to find something you can offer this person in exchange for your request (something that doesn't cost you much). A golden tip: don't be afraid to ask for a favour! In most cases, people are flattered that you ask them, instead of anyone else. Just make sure that what you offer and ask are similar in value.
How should you build this message?
Start with greeting them by their first name.
Say something positive about the connection. (Nice to connect with... Thank you for the connection...)
Tell something about yourself a bit more personal than before. I'm a young ambitious person from place X I'm building company x with x business partners. We specialize in x for helping x with... add your USP's.
Explain you would like to know more about them. Ask if they would like to share something.
Or tell them you saw product x or company x and thought it was very interesting and would love to know more about it. Maybe you're planning to broaden your business and would love to hear his experience as an entrepreneur in the X market...
Always end your message with a personal question. This will give them a reason to reply to you. You aren't selling anything, you're merely telling them who you are and what you are doing. People interested in your business will ask more questions. Others will suggest meeting in real life, some will not even react to your business explanation or start introducing themselves.
What you shouldn't do
You shouldn't use heavy business language (in the first message).
Definitely don't talk too long about your business, maximum 3/4 sentences.
Be genuine. Think about your behaviour. Would you respond to a sales' message? No, but would you respond to a friendly face that's enthusiast about you/your company and wants to know more about it? Well, most people will say profoundly, YES! After this connection is made, they will think of you if they need something that you can provide!
Oh, and one more thing
Smile when you are writing your message! Sounds stupid? Well let me tell you, it works. People's lives are most of the time boring. They get bored with their job, colleagues, friends or whatever. Enthusiastic people get things done, why? Because enthusiastic people are likeable. If your message conveys a passionate feeling the chance of a (keen) reply will increase tremendously.
---
In snack format
Send a message with every connection request.
Introduction yourself shortly and explain why you want to connect.
After you've connected with someone, send a follow-up message.
The do's and dont's for these messages are listed in the blog.